ANSØ of DENMARK is about beauty, simplicity and purpose driven design.
Refined and exlusive, contributing to the ultimate Danish Lifestyle.
ANSØ of DENMARK is founded in 2001 by industrial designer & knife maker Jens Ansø. With base in the windswept no-mans-land of rural Denmark, Jens Ansø creates and selects a range of products that inspire him and give him the ultimate feeling of pristine design. Inspired by everything from traditional Japanese carpentry to modern architecture, vintage danish furniture designs to traditional jewelry craftsmanship, Jens has built his life around what satisfies him the most - designing and making unique, high quality products.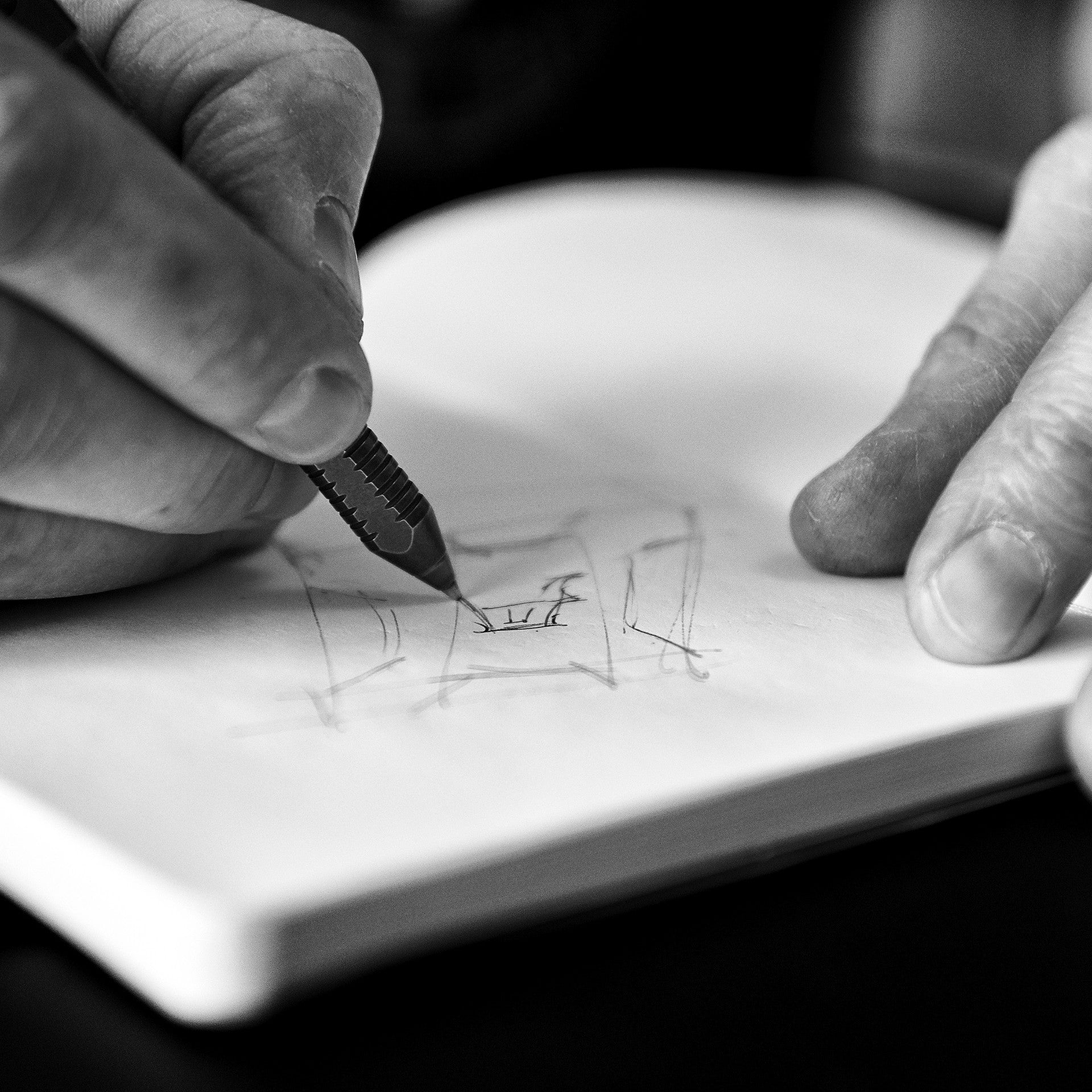 Beauty, simplicity and purpose driven are factors Jens values highly in his designs. It's of outmost importance that his products are well made and have an exclusive feel to them yet kept clean and understated. Creating unique, high quality designs lives up to his idea of reason and contributes to the ultimate Danish Lifestyle.
Working with design has a great influence in how Jens lives his life. He surrounds him self with, makes and uses products that all share a common ground. They must have a level of detail, a deeper quality, a refinement that speaks to him. Sometimes a value that is only seen in use or maybe its hidden so only the owner know about it. Other times it is that single details that makes the whole product work. It can be matter of that perfect marriage of material and shape. It can all fall down to the same philosophy shared by many old masters: "Don´t make something unless it is both necessary and useful, but if it is both necessary and useful, don´t hesitate to make it beautiful."

ANSØ of DENMARK is a Lifestyle. Please join us!
Jens Ansø